Forest Hill, Maryland Business Insurance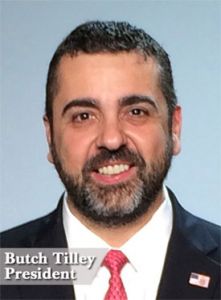 We Keep You Up to Date!
We are pleased to help keep our clients up-to-date with important news and advice pertaining to their industry, specialty or concentration.
For instance, we forwarded to all our medical clients an important letter from the CEO of Medical Mutual; this letter included a summary of important information concerning Medical Mutual and its coverage of our clients' practices.
That letter, and other important updates related to the medical profession, including liability coverage issues, legislative regulatory and judicial issues, provider immunity guidelines, the advent of telemedicine, and more, may be accessed at https://www.mmlis.com/content/covid-19-resources-updates.
As these sorts of updates and important developments occur in your profession, you can be sure we will communicate them to you!
The 2015 Riots in Baltimore City May Be Gone, But They Should Not Be Forgotten
The events in Baltimore in the Spring of 2015 certainly focused a spotlight on business insurance -- yours!
As Al Redmer, Jr., the state Insurance Commissioner, stated, "The looting and rioting breaking out in Baltimore serves as a reminder that businesses should stay up to date on their insurance needs."
That's certainly true! All business owners should make sure they're comfortable with their insurance and its level of coverage for things like civil unrest and broken windows.
But don't stop there. While insurance is on your mind, you should check for provisions for everything from cyber attacks to flooding! In these days of FORCE MAJEURE being invoked, having the proper insurance is even more important!
If you've been reading our BLOG, you'll learn much about the risks that EVERY business today faces -- and what you should be on guard against! As we say below in one of our TV Commercials, the field of ELECTRONIC risk to your business gets more and more dangerous every day!
At York Insurance Services, we stand ready to help you. We have many different options and programs to meet the needs of our business clients. We can help protect you from cyber crime, cyber attacks and even from the damage of hostile postings. At no cost to you, we are ready to review and evaluate your current insurance policy and see if you're covered adequately -- and recommend any needed additions.
At York Insurance Services, Inc., we can design a specialized package according to your property, liability, and casualty needs. We are also proactive in identifying any factors that may increase your premiums or change your risk, and provide consulting and risk management options to protect your business.
In addition to our general business programs,York Insurance Services, Inc. has an exclusive contract with Medical Mutual Liability Society of Maryland/ Professionals Advocate Insurance Company to provide medical malpractice insurance coverage to the physicians and dentists of Maryland.
We also have insurance programs specifically designed for Pest Control Operators.